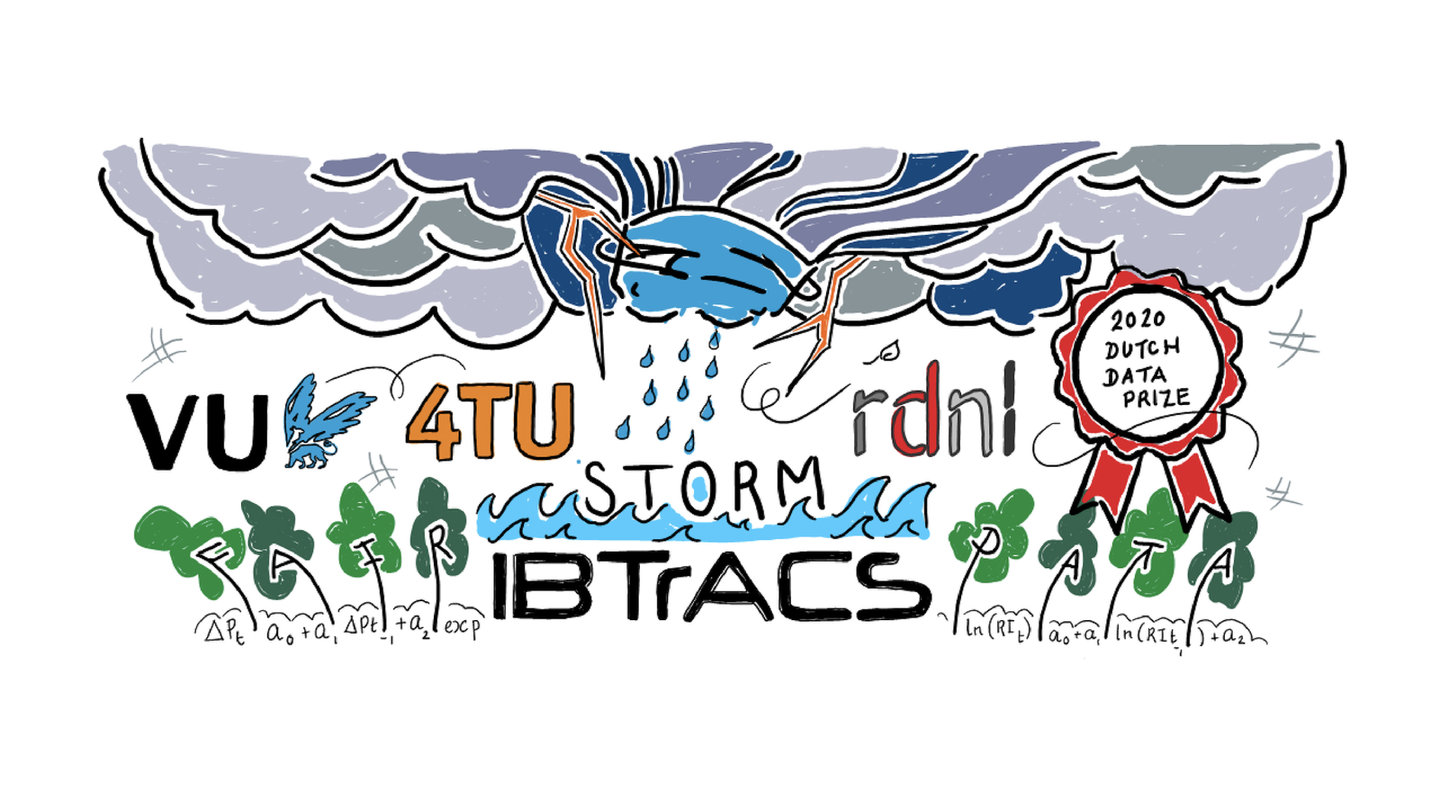 Collaboration at our core
Taking the world by storm
with FAIR Tropical Cyclone Risk Data!
Winner of the RDNL Dutch Data Prize 2020, Nadia Bloemendaal, published her STORM datasets with 4TU.ResearchData. The datasets consist of 10,000 years of synthetic tropical cyclone tracks.
"The data has high value in protecting people's lives.
I made my datasets publicly available in 4TU.ResearchData so that they can benefit others."
The dataset has been downloaded over 4,000 times since it was first published in September 2020.