Collaboration at our core
Dutch Data Prize 2020
Together We Share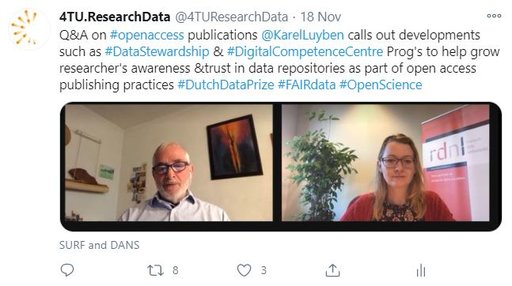 The 6th RDNL Dutch Data Prize 2020 event showcased open datasets in recognition of the 'behind the scenes' efforts required to achieve the FAIR data principles.
Prizes were awarded by jury chairperson, Prof. Dr. Karel Luyben, National Coordinator Open Science, to researchers who make extra contributions to science by making data available for further research.
Three winners were awarded the Data Prize 2020 and three winners were awarded the Incentive Prize.